Cons. First you put your foot in you mouth. Then you put on a concert.
FIRST: FOOT IN MOUTH
Our caravan arrives in Madison early Friday afternoon. Finding the hotel was tantamount to negotiating a labyrinth. Registration, bathroom, so on.
Out in the lobby, there is a sudden hubbub of greetings and lunch invitations. I hear someone call my name, I turn and greet my friend . . . But not by her name. By the name of another friend. Yeah.
WORSE.
Worse, I panic. And when she says, "Don't worry about it," I'm all like, "No, but I know your name, it's . . . " (I have known her for going on five years at least; I've been to her readings, watched her on panels, read her articles. I'm a FAN!) "It's . . . "
AND ALL I CAN THINK OF, IN BIG FLOATING LETTERS BEFORE MY EYES, IS HER TWITTER HANDLE.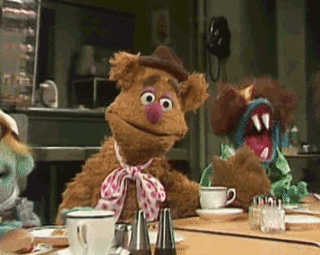 HER FRIKKIN TWITTER HANDLE.
Anyway, I'm an idiot. I felt awful about it all weekend. I would not have hurt this woman's feelings for the world; I'd've cut my tongue out first.
It's the sort of thing I'm afraid of happening ALL THE TIME. And then it does. The proverbial ax! THE SWORD OF DAMOCLES, snapped free of its dental floss.
It's different when you're my grandmother, and all your children AND grandchildren are sort of interchangeable, and you EXPECT to be understood when you call someone "Rosie-Mary-Sho-Therese-Danielle-Suzie-Claire" at any given summoning.
But when you're not a supercute Mima who is nearly 90 and the Italian Matriarch of four fine generations, it's just a big ol', as I have come to call it, FLUSTERF@&K. My ears felt like they were underwater and so did my lungs, and I got all clammy, and maybe in another universe I drowned or something. Or at least SOAKED MY HEAD. As I deserved.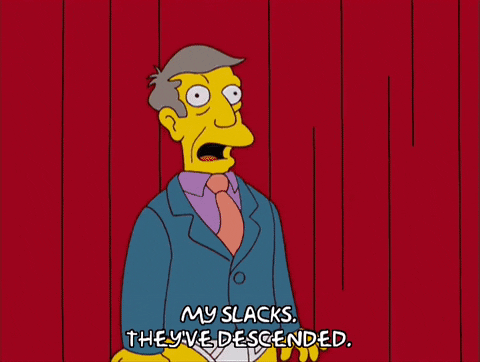 (Even now, thinking of it, I want to go hide in my closet. Preferably with a chocolate bar and a good book. But no, that would be rewarding execrable behavior… DOH. I die. Cleaver, meet spleen.)
THEN: CONCERT
After that, a few of us went out to lunch, so that was all right.
I didn't eat anything at that DIVINE Nepalese restaurant, alas. This, because I had about 3 billion tacos for breakfast.
But I did get to sit by Amal El-Mohtar (one of this year's GUESTS OF HONOR) (I mean, anyone who's reading this will know that already, right?) (but she's my friend so I'll say it again in all caps . . .  THE GUEST OF HONOR: MY AMALFACE!) and go over our setlist for that night. This was great, because, um.
WE HAD TO GIVE A CONCERT THAT NIGHT.
Total rehearsal time? 35 minutes.
Earlier, in discussing with Jessica P. Wick (my roommate, Amal's best friend) how best to plan a concert one didn't know one was even doing until a few weeks ago, and with the GUEST OF HONOR no less, Jess suggested that I do everything in my power to lower the pressure on Amal.
See, Amal had to travel all the way from a different country, after finishing up comps for her PhD, winning a Nebula Award, and then trundling over to Madison to do all the GUEST OF HONOR things like be on panels and give speeches and PRESIDE OVER A HONEY TASTING. That's enough to do on a to do list, and I didn't even mention all the papers she had to grade.
So I put together a setlist called "Brim and Star." The latter, because that's one of my nickname's for Amal (after Emily of New Moon) (and also because she's a luminous body), and the former because it's short for my imaginary rockstar name "Brimstone Rhine."

The set list went like this:
OPENING SONG: The Grand Finale of Mister Fox
POEM: Apple Jack Tangles the Maidy Lac with a Red, Red Ribbon

SONG: Black Widow's Waltz

POEM: On the Division of Labour

SONG: Lady Knight / Pale Lady
POEM: Pieces

SONG: Foxgirl Song Cycle 1

POEM: Song for An Ancient City

SONG: Sisters Lionheart
POEM: Winter Tree

SONG: Rose's Garden
POEM: No Poisoned Comb

SONG: Medea's Dragon
POEM: Turning the Leaves

SONG: After the Rapture
POEM: New Ways

SONG: Daft Jamie
CLOSING SONG: The JubJub
Other fine things?
Being on a panel with Amal and Max Gladstone, moderated by K Tempest Bradford, about collaboration. That was really funny. And the chairs were SUPER COMFORTABLE. The comfiest panel I've ever been on.
Until, that is, we had to start answering questions about the DARK SIDE of collaboration. Nah, okay, it was still great.
I also got to do a group reading–we called it THE FOUR MUSKETEERS–with Jeanine Marie Vaughne, Randee Dawn, and S Brackett Robertson.
Jeanine and Randee read excerpts from their novels (haunted dolls!) (warring Fae!); Brackett read an excerpt from a short story about trolls, tolls, and friendship; and I read from "Though She Be But Little," forthcoming in Uncanny Magazine this July.
So.
What with the delicious meals, catching up with John O'Neill and Brendan Detzner and Karen Meisner (I know we were supposed to nap, Karen, and I babbled instead, so thank you for your time, and I adore you), meeting new people or people I've only met on Facebook (walking with Amy Scheiderman to the concert!), the panels I managed to attend, Amal's gorgeous reading (she read "Seasons of Glass and Iron"–WAAAAHHHH!!!–and then she and Max read from their collaborative novella–WAAAAAHHHH!!!–and it was so good. So great and good), and all the hours I got to spend with three fabulous girlfriends in our hotel room, it was a beautiful time.
Also, I bought an Elise Matthesen necklace. GULP. It's called OUR LADY OF STORMS. It's all labradorite. And it's three necklaces in one.
I've been on major con burn-out since last year, so WisCon is the last con I'm planning on attending for the foreseeable future.
I may change my mind, but the deep relaxation I feel right now at the thought of never going to another one EVER AGAIN must be nurtured.
Gene Wolfe took me to my first con in 2002. I've been going for 15 years, some years to multiple conventions. It's time, it's money, it's work–and yet it's "supposed" to feel like vacation. And you know? I'd rather go on vacation. Go see a friend in one of those distant lands they live in. Spend three quality days with them alone, not surrounded and busy.
For this year anyway, I'm done with cons.
This was a bright star to end on.